From the quiet back bays to the pounding surf, fishing writer and videographer, John Skinner, takes the reader along on a relentless pursuit of striped bass from the shore. With his trademark writing style that makes readers feel as though they're standing at the water's edge, Skinner cuts through the complexity of choosing and presenting the various lure styles while processing the interaction of weather and water conditions that impact baitfish movements and game fish behavior. In portions of the book focused on hunting the largest stripers, Skinner goes beyond the artificials arsenal to take an in-depth look at fishing with live and rigged eels. Chapters are dedicated to fluke and false albacore fishing as well. The book is enhanced by videos on this companion website, StriperPursuit.com. Additional relevant videos will be added as they are produced. Subscribe to the John Skinner Fishing YouTube Channel to be notified of additions. Learn more at StriperPursuit.com.
Buy Season on the Edge E-Book On Amazon – $9.99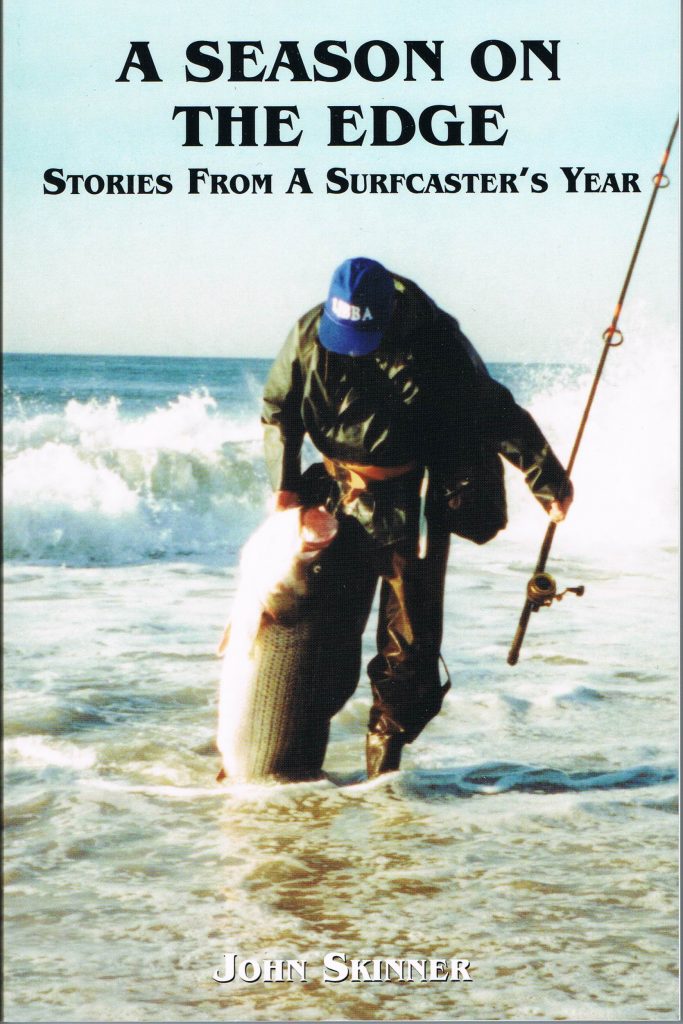 Buy Season on the Edge E-Book On Amazon – $9.99
From the first signs of life in the back bays on an April night, to the year's last push of big stripers along the ocean beaches in early December, A Season on the Edge chronicles a season of surfcasting from the shores of Long Island. The season is woven together from a collection of stories culled from the author's logs and told in the order of a seasonal progression. These stories draw the reader into the experiences and the atmosphere of each trip, and are told with a level of detail that presents priceless techniques and strategies that can be applied anywhere along the striper coast.